Case Study
-
Donor Advised Fund donations in 3-clicks
Give Chariot is a payment solution that allows users to donate to their favourite charities in just 3 clicks. Leveraging our Venture Studio as a Service to build out their MVP in 2 months leading to a successful launch and seed round.
Case Study

Give Chariot

Year

Service

Venture Studio as a Service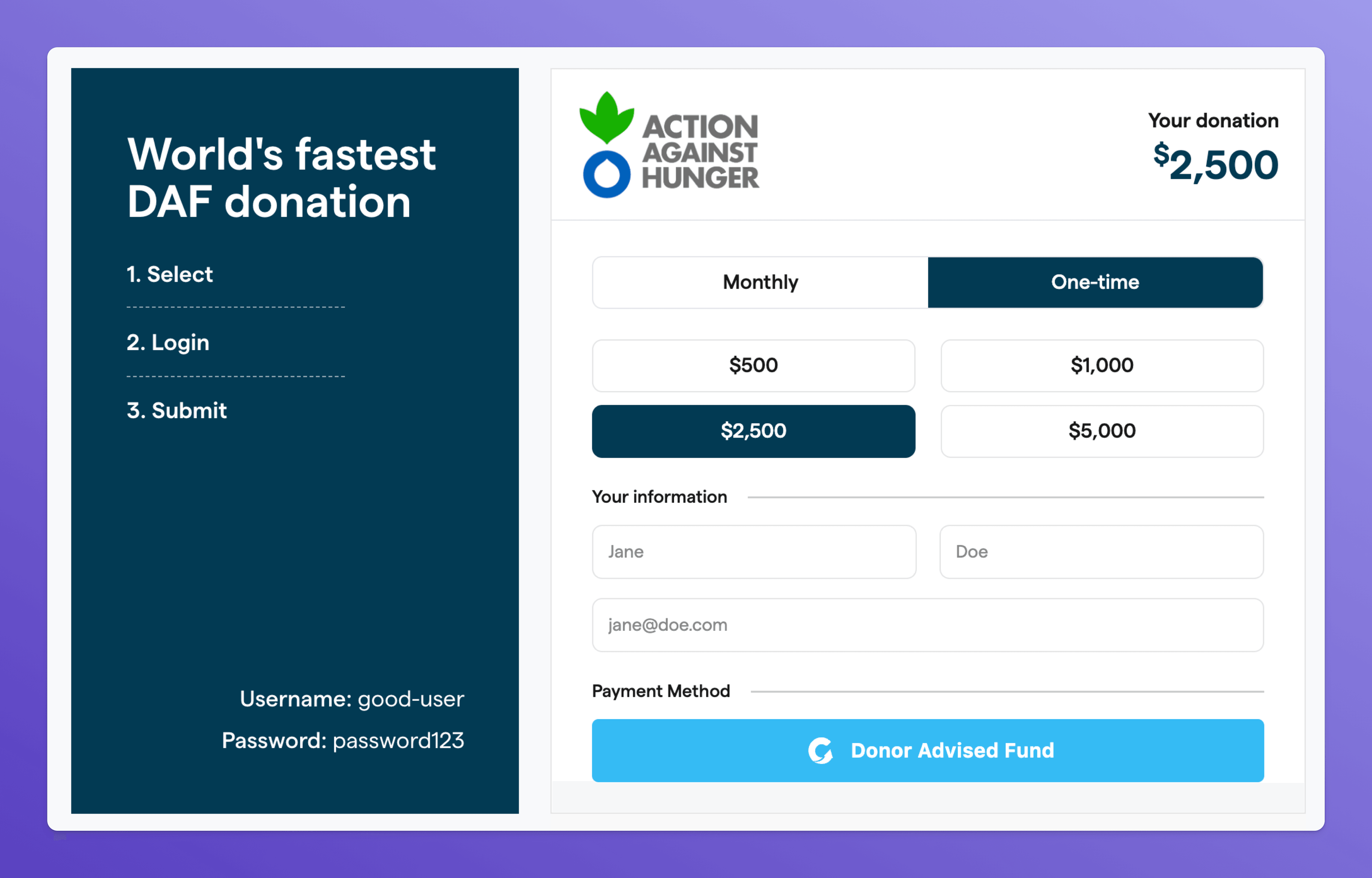 Salfati Group Venture Studio as a Service
Salfati Group Venture Studio is more than just a venture studio —- it's a holistic approach, where we transform nascent startup ideas into thriving ventures. We accomplish this through our cutting-edge, research-centric, and AI-first methodology. Our Venture Studio as a Service is a unique offering wherein we provide startups with our robust framework externally, equipping them with tools and strategies that have been cultivated in our ecosystem, without them having to be a part of it directly.
Why Give Chariot Chose Us
For startups, one of the primary challenges is scaling from a concept to product-market fit. Give Chariot, with its innovative Donor Advised Fund (DAF) payment solution, sought to bridge the gap between nonprofits and the vast pool of DAF dollars. They needed a partner to navigate this journey and hands-on launch this startup with them -— enter Salfati Group Venture Studio as a Service
The Compound Effect
Venture studios bring a compounding advantage: By leveraging vast resources, knowledge, and expertise, they dramatically reduce the time and iterations a startup typically undergoes. This compounding effect means faster growth, better product-market fit, and a higher likelihood of success. For Give Chariot, the compounding effect manifested in rapid adoption and optimization of their DAF payment solution.
The Journey
With Salfati Group Venture Studio as a Service, Give Chariot transformed:
Idea Refinement: We streamlined Chariot's core idea, ensuring it was poised for maximum impact in the nonprofit sector.
AI and Data-Driven Strategies: Leveraging our AI-first approach, we enhanced Chariot's payment system for a seamless donor experience.
Operational Excellence: Our Vertical Synergy Approach provided Give Chariot the mentorship they needed, ensuring accelerated growth.
Product-Market Fit: With our insights and tools, Give Chariot achieved a perfect alignment with their target audience, ensuring their DAF solution wasn't just another product but a necessary tool for nonprofits.
The Outcome
Today, Give Chariot stands as a beacon in the nonprofit sector, enabling organizations to tap into the untapped DAF reservoir with ease. By choosing Salfati Group Venture Studio as a Service, they didn't just get a service; they got a partner dedicated to their vision and success.
What we did
Fullstack Development
Cloud Architecture
Cybersecurity & Compliance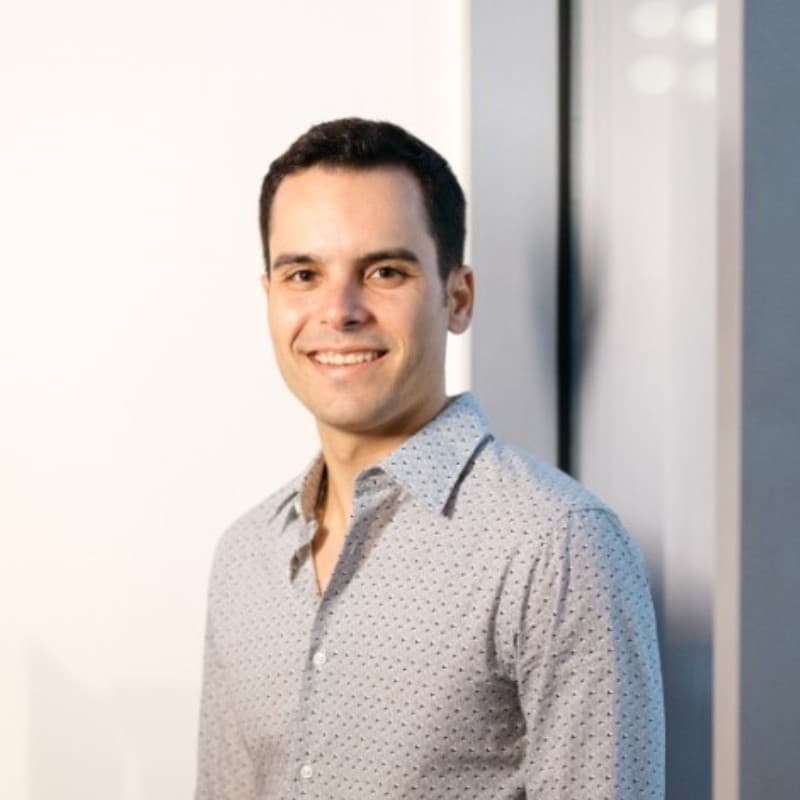 Donations

> 1000

Raised

> $4M

Clicks to donation

3

Months of hands-on work

3